Details

Published on Thursday, 08 August 2013 08:01

08 August 2013

Written by Susan Mulford

Susan Mulford

Hits: 6559

6559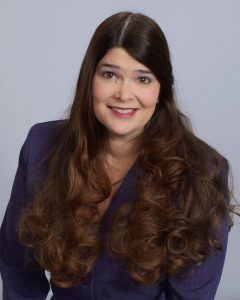 Rev. Susan Nazarewicz was graced by God with a prophetic gift in March 1997 where she can sing prophetic words over people quite easily because the gift is like a mantle.  Over the years, hundreds have been blessed, encouraged, edified and comforted through the prophetic song that Susan sang over them, according to 1 Corinthians 14:3 & 15. Many say she is "right on" or it was just what they needed to hear.  Over the years, has had the honor of prophesying over Rev. Curry Blake, David Hogan, Rick Renner, Terry Law, Governor Mary Fallin, former Mayor of Tulsa, Bill La Fortune,  Senator Jim Inhofe and many others, too many to list.   When I start prophesying through song, as I yield to the Holy Spirit, the words just flow right out of my spirit.  And just like the one receiving the prophetic word, I hear the prophetic word as they do for the first time.  I cannot conjure it up nor make it up.  The prophetic word just unravels in my spirit as I sing it out, kind of like a roll of film.  With me, I also see short mini pictoral visions or scenes as I close my eyes and prophesy and then the words come on top of that which I see in the spirit realm and the words in song flow right out of me.  It is like the Lord gives me the words to the pictures I am seeing. 
         I am telling you about my prophetic gift because I am simply endeavoring to be a good steward over my prophetic gift and use it for the glory of God.  It says in 1 Peter 4:10: "As each one has received a gift, minister it to one another, as good stewards of the manifold grace of God."  It also says in Roman 12:6 "Having gifts differing according to the grace that is given to us, let us use them: if prophecy, let us prophesy in proportion to our faith;"
     Well, I have GREAT faith for prophesying, because I have been successfully doing it for 17 years now.  I am not a psychic.  I have a strong prophetic gifting.  I  do not always prophesy the future.  Many times, God will not do that through me because He wants the person to walk by faith and not by sight.  God will prophesy through me the exact encouragement, edification and comfort that you need or whatever He wants you to know.  I cannot prophesy anything more nor less than that, only what God wills or only what God wants to say.  Many times when I prophesy, it gives people confirmation of what they already know or feel in their heart.
            If you would like a prophetic word, I strongly encourage you to buy my newly released book:  
"I Want to Witness, But What Do I Say?"
which I just published in paperback (as of August 2015) because a prophetic word will not get you to heaven.  It is only $12.50. Because only those who have prayed to receive Jesus as their Lord will go to heaven.  And it is so important for us, as believers, to witness to the lost!  You can buy it by going to:  
www.iwanttowitness.com 
or go to: Create Space store and search the title.  If you buy my book, I will send you a personal prophetic word for free.  E-mail me to let me know that you bought my book and now you want a prophetic word at: This email address is being protected from spambots. You need JavaScript enabled to view it.